Atlanta Memories Since 1970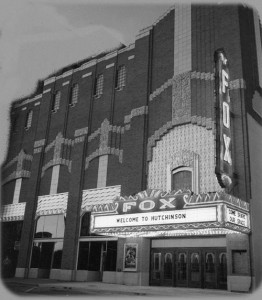 By Ashleigh Woody
The AT&T Midtown Center, located on the corner of West Peachtree and North Avenue, was once known as the BellSouth Center and Southern Bell Center. The company wanted to expand its headquarters with a parking deck at the corner of Ponce de Leon and Peachtree Street. There lies the Fox Theatre.
The Fox Theatre was built in 1927 as headquarters for the 5,000-member Shriners organization. It is one of a handful of theatres that were built in such historic fashion. If you have been inside, you know of its elegant, European style of architecture and décor. It is complete with stout towers and onion domes.
Many people rallied to save the FOX. Any ticket bought included (and still does) some sort of contribution to the continued upkeep of the Theatre. I raised and contributed funds and awareness against its demolition.
At the time, I was also a volunteer for the Georgia Council for International Visitors. GCIV connects the international visitors to people from Atlanta to provide home hospitality or city sight seeing. As a volunteer, I entertained people from other countries. Often times a group of professionals would stay a day or two for a business meeting. I remember some visitors in particular whom I entertained during the FOX demolition crisis.
I picked up a Greek Journalist and his translator from downtown for an entertaining afternoon. We drove without worry past city landmarks and sites. As we bypassed the FOX, I briefly explained the crisis and my involvement.
The journalist exclaimed, "We don't do things like that in Greece…destroy our cultural institutions. Can we stop in?" It was early Saturday afternoon. I proceeded with hesitancy because I never entered the theatre during off hours, but I continued on and parked adjacent to the theatre restaurant.
There was a man changing the letters on the marquee. I approached him timidly to ask for a tour for my guests and myself. He replied, "We don't have any lights on. I would have to do it with a flashlight." Then he took his flashlight and showed us around.
The ceiling stars in the 1970's shined as bright as they do now. The carpet, plush and inviting, leads to show posters and halls of fame. That same memorabilia hangs high today. Even I exited the theatre with a newfound appreciation for its historic attributes.
We later continued our evening to Lenox Square and other city sites. For the entire afternoon, they could not stop talking about the FOX. It was the highlight of the night. I easily saw, from their reaction, how different cultural respect was in foreign countries.
The FOX Theatre was rescued through the efforts of Atlanta Landmarks, Inc. Their four-year "Save the Fox" fundraising campaign opened the hearts and wallets of Atlanta natives, visitors and corporate donors. In 1976, documents were submitted that qualified the FOX to be designated a National Historic Landmark. They have since restored some aspects, but the intricate details remain. The Atlanta FOX Theatre stands strong to this day.
© 2013. Atlanta Cause Marketing & PR, Inc. All Rights Reserved.