About Our Agency

Who is Atlanta Cause Marketing & Public Relations?
Atlanta Cause Marketing & Public Relations (formerly Pearlman Associates Public Relations & Marketing) is a full-service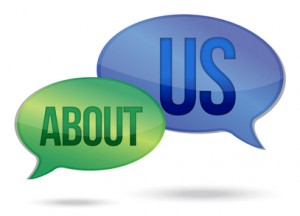 communications and branding agency that helps its clients create and execute customized, end-to-end, cause-related marketing and public relations campaigns. We've been partnering for-profit enterprises with nonprofit organizations for mutual benefit for nearly 36 years. An Atlanta institution founded as Pearlman Associates in 1977, we've been getting our clients recognition in the media and their communities using cause marketing since the 1970s.
We can successfully match companies of all sizes and from all over the US and the globe with organizations for which they have an affinity and a desire to support their particular mission or cause in Atlanta and beyond. Then, we help you leverage those relationships so they're a win for you both and get you both recognized by your community and the media.
Your network is the path to growing your networth as a business and we help you leverage relationships to build your enterprise.
Why Cause Marketing?
As the media has evolved, we have learned that causes get attention of the press and their readers. And, given that we are passionate about communities, people and their causes, we have shifted our focus to cause marketing as the most effective media strategy. Does that mean we no longer create and execute the effective PR campaigns for which our predecessor, Pearlman Associates, has long been known? No. We do. We are Atlanta Cause Marketing & PR. But, we understand how and when straight publicity works and when it, alone, won't most effectively leverage your marketing budget. And that's where cause marketing can supplement your publicity efforts.
Cause marketing is a method of public relations that focuses on community relationships, and community relations is smart
business. It encourages good business and corporate citizenship and gets positive attention from the community, many of whose members are your clients and customers. Atlanta Cause Marketing and PR will teach your managers and employees how to effectively become involved in their communities by volunteering in their neighborhoods, schools and the arts and other community causes, and we will work with you to open your offices for community events. Through cause-related marketing, we can assist any company in attaining publicity, driving social media engagement, making connections not otherwise possible and even getting awards.
As expert strategic cause marketing matchmakers and public relations specialists, our clients include both for-profit and nonprofit entities and we help each identify the right strategic, cause-related match for them.
Are you a company relocating to Atlanta?
Cause marketing can help you get connected here but to do that, you need a firm that knows the lay of the land in Atlanta. We are locals and no one knows Atlanta like its locals. And locals — especially those who think globally and understand cultures and communities work essentially the same all over the globe — give companies new to the region, regardless of from where they originate, the best chance to succeed because locals know how to shape an image for the local market. How?
Atlanta Cause Marketing and PR has a proven 7-step process that, when executed in its entirety, create a globally local competitive edge for your company.
Are you a global company?
Well, Atlanta Cause Marketing and PR also has long experience working with a diverse group of globally-oriented organizations and maintains numerous international contacts in Atlanta and in other countries including (but not limited to) Japan, Taiwan, the United Kingdom, Germany, the Bahamas. We can work with your global enterprise to help you make the right connections in North America and around the globe.
Our Approach—Hands on, Personalized
Providing "boutique" service for your cause marketing and media outreach needs, Atlanta Cause Marketing and PR believes in a hands-on approach that offers personalized attention to each and every client. Each of our client campaigns is customized to the business, social and cause-related needs of the client and can include one or all of our service offerings to help you gain traction in your market or in Atlanta.
And, through our wide array of strategic partners (and their strategic partners), we can help you conduct nearly any strategic marketing and business development activity you need to in order to raise your profile among your target market, audiences or stakeholders and increase your bottom line. Contact us today to learn more about how we can help you maximize your strategic communications opportunities and objectives.
(c) 2013. Atlanta Cause Marketing & PR, Inc. All rights reserved.