CBS 46 Altanta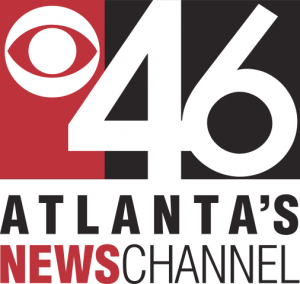 Services Provided:
Community relations, publicity and cause marketing.
Marketing Challenge: For many years, Atlanta's Channel 46 was an independent station housed in undesirable quarters with no image. The community barely knew it existed. Then, CBS News and Meredith Broadcasting acquired the station, and it became the CBS affiliate with a new corporate headquarters and studio. They retained us and we created a community involvement campaign by engaging the station in the in a customized campaign to help it develop a strong, positive reputation in the community using the strategies below.
Marketing Solutions:
Instituted a community involvement campaign involving staff, management and reporters throughout the TV station.

Surveyed all employees to get feedback on each one's community involvement wish list.

Provided opportunities to emcee events in special interest groups as diverse as the fitness community, arts consortiums, and religious organizations in all denominations.

Solicited tours of the station for potential interns.

Conducted employee seminars on how to be a good volunteer.

Paired weather reporters with science and technology organizations.

Matched reporters with special needs children with the March of Dimes and Autism Atlanta.

Established a reading initiative in association with Literacy Action, Inc.

Publicized all of the above through on-air promotions and print publicity.

Provided support for women's empowerment organizations through outreach from female reporters.
Marketing Outcome:
After executing our cause marketing and PR strategies, CBS 46 Atlanta evolved from a television station with no clearly defined community image to a corporate good citizen and a recognized destination on the dial. The station's reporters and anchors were recognized across the community just as their counterparts in other local stations. After our efforts, which resulted in publicity in outlets like Atlanta Magazine, Atlanta Jewish Times and Atlanta Business Chronicle, the station's rating improved allowing CBS 46 to become a closer competitor with other local affiliate stations.
(c) 2013. Atlanta Cause Marketing & PR, Inc. All rights reserved.