Flex HR, Inc.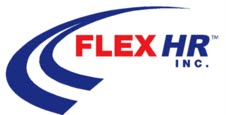 Services Provided:
Media relations, speaking engagements, strategic introductions, publicity.
Marketing Challenge:
Flex HR launched a new company with a unique human resources management paradigm and business model. The partners wanted to be branded for their uniqueness and their community presence.
Marketing Solution:
Obtained publicity of all types in local, regional and national publicity outlets.

Obtained extensive cause marketing publicity for the company for its partners' work on behalf of Georgia Institute of Technology, the Edge Connection fostering new businesses, Genesis Shelter for the Homeless, the American Israel Chamber of Commerce of the Southeast, the "Dachau Before Dachau" exhibition for Oglethorpe University, and the North Fulton and Metro Atlanta Chambers of Commerce.

Placement of speaking engagement placement on the causes that the company championed.
Marketing Outcome: Our campaign gained the firm substantial publicity that allowed individuals within the company to be recognized in any venue they frequented, as well as got them significant new business through community recognition of their work in visible causes. Our 5-year PR and community relations campaign also resulted in Flex HR being recognized in the INC. 5000 as well as getting publicity in other publications, including Dunwoody Crier, Atlanta Business Chronicle, DeKalb Neighbor, Atlanta Jewish Times and the Jewish Georgian as well as other national media like Private Clubs, Cox syndicated newspapers across the U.S. and National Public Radio.
(c) 2013. Atlanta Cause Marketing & PR, Inc. All rights reserved.