Karcher USA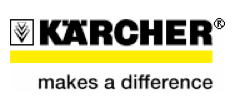 Services Provided:
Creation of alliances with community and business organizations, event conception and execution, cause marketing.
Marketing Challenge:
Moving the corporate office of this worldwide commercial and consumer cleaning giant from California to Atlanta and needed to get connected and gain recognition and respect in a new city.
Marketing Solution:
Created a campaign entitled "Why Move to Atlanta?" involving several events, and speaking engagements at several chambers of commerce.

Conceptualized and executed a "soup to nuts" event at Rhodes Hall, a venue that replicates a German Castle, in collaboration with the German American Chamber of the Southeast and the consular corps of Georgia.

Assembled media representatives at Karcher offices for backgrounders on its products.

Coordinated interviews and news stories with key Atlanta media.

Did product publicity in trade publications

Researched and exposed Karcher to opportunities for using the company's products at Atlanta landmarks, similar to its philanthropic contributions at global attractions such as Mt. Rushmore and the Space Needle.
Marketing Outcome: Gained significant recognition for the ramifications of its move across the U.S. The company established a foothold with well respected business and civic organizations across the Atlanta community. We also got the firm publicity in industrial trade publications across the United States, publications of the German-American Chamber of Commerce of the Southeast and recognized mainstream media outlets like the Atlanta Business Chronicle.
(c) 2013. Atlanta Cause Marketing & PR, Inc. All rights reserved.