Mosaica Education, Inc.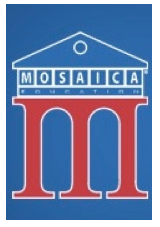 Services Provided:
Speaking engagements, award nominations, media relations, event planning, publicity and strategic introductions, crisis management.
Marketing Challenge:
Mosaica needed help garnering a positive image for its charter schools.
Marketing Solutions:
Served on the organizing committee for the launch of Mosaica's first charter school in Atlanta.

Nominated executives for international awards.

Connected the organization with technology organizations that provided input on innovative products that Mosaica was launching.

Arranged photo coverage at events.

Organized groundbreaking for new playground.

Advised executive director on crisis management.

Developed community resources for Mosaica schools across the U.S

Coordinated co-sponsored events.

Wrote stories tailored to the organization's website.

Wrote and placed media advisories about the launch of new schools across the country.

Arranged radio interviews in conjunction with the opening of new schools.

Introduced management to editorial writers.
Marketing Outcomes: We collaborated with Mosaica staff in eight cities across the United States to achieve community support for the client's charter school initiatives. Our articles and television interviews appeared on Mosaica's website, social media and local media outlets in several U.S. cities as well as in India. Mosaica schools across the United States have increased enrollment through our public relations efforts.
(c) 2013. Atlanta Cause Marketing & PR, Inc. All rights reserved.